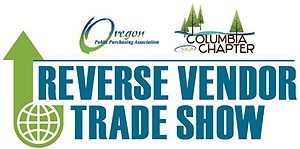 2019 Reverse Vendor Trade Show
Tuesday  Oct 15, 2019
10:00 AM – 3:00 PM
Salem Convention Center 
Salem, Oregon
The 14th Annual OPPA/Columbia Chapter Reverse Trade Show is an event that allows suppliers, consultants, contractors, etc., the opportunity to meet with procurement professionals from numerous governmental agencies in one place at one time.
The agencies staff booths or tables and suppliers roam the trade show floor to meet with individuals from each of the entities during a specific period of time.
CAN WE COUNT ON YOUR AGENCY TO PARTICIPATE?
By joining in the 2019 OPPA/Columbia Chapter Reverse Trade Show:
Your agency may be meeting its outreach goals much more effectively.

You may reduce the number of supplier visits to your office.

Your agency is viewed as being "accessible" to the supplier community.

You'll make valuable business contacts for your agency.

Your participation in this event raises scholarship funds for both OPPA and the Columbia Chapter to professionally grow.
Please visit the OPPA website for more information and to register your agency.
---
THANK YOU RVTS SPONSORS
Platinum Sponsorship

Gold Sponsorship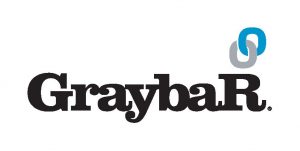 Gold Sponsorship
(ST. CERTIFIED M/W/ESB/SDVBE)