2021 Virtual Networking Event and Reverse Vendor Trade Show
Thursday, October 28, 2021
Red Lion Hotel on the River Jantzen Beach
909 N. Hayden Island Drive
Portland, OR 97217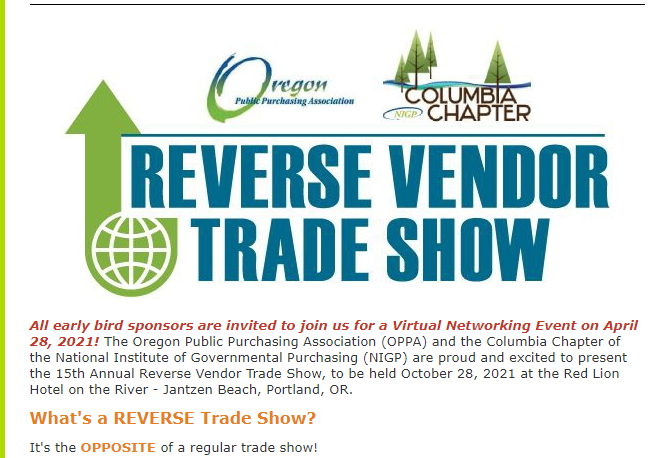 Government agencies are the exhibitors.
Large and small supplier wishing to do business with government are the attendees
Suppliers move from table to table on the trade show floor talking to agency representatives about agency needs, procurement opportunities, regulations and other requirements, and providing agencies with information on the goods and services they can provide.
It's your chance to meet with agency representatives from throughout the region ALL IN ONE PLACE!
No exhibit booths to set up, no heavy lifting! Simple and easy.
---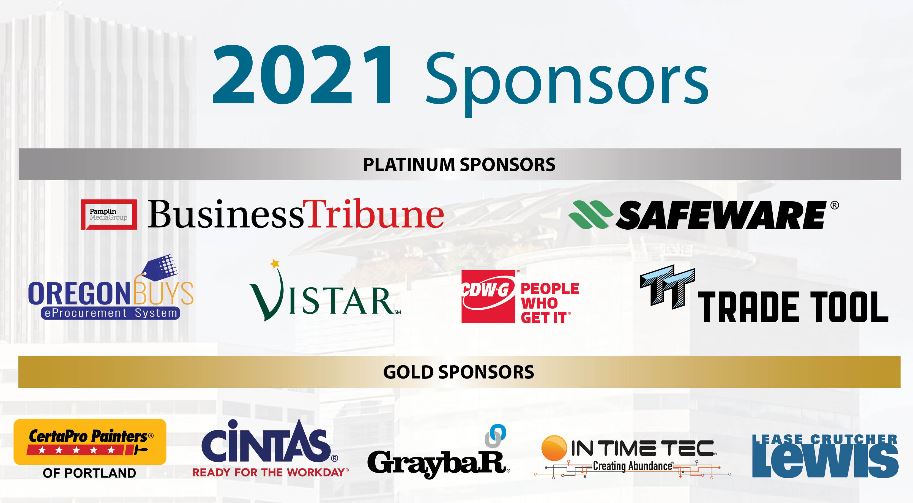 ---
To register please visit www.oppaweb.org and select 2021 Virtual Networking Event and Reverse Vendor Trade Show.